Oven-Baked Asparagas 28-May-2020
Need to try this during asparagas season.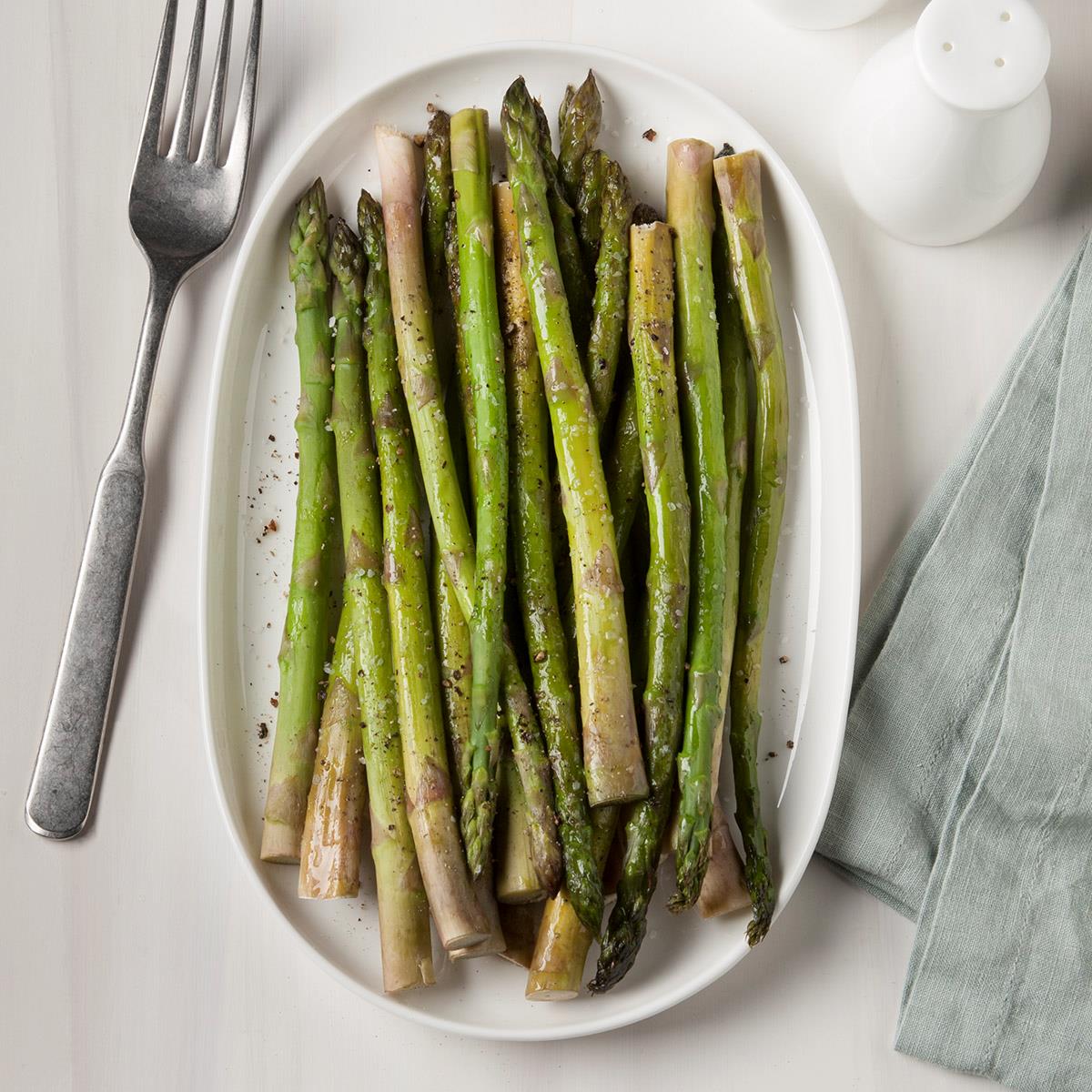 Ingredients
1 pound fresh asparagus, trimmed
2 tablespoons vegan butter
Salt and pepper to taste
Directions
Preheat oven to 350°.
Place the asparagus on a large piece of heavy-duty aluminum foil.
Dot with vegan butter.
Bring edges of foil together and seal tightly; place foil packet on a baking sheet.
Bake until crisp-tender, 25-30 minutes.
Carefully open foil to allow steam to escape.
Season with salt and pepper.